Free Quranic Arabic 7-Day Challenge
A new challenge starts every Friday, InshaAllah.
Sign up now to join the next challenge starting in:
0 Days : 0 Hours : 0 Minutes
Discover the Most Fun & Easy Way to Learn Quranic Arabic in Just 7 Days
Join Quran Academy TV's Quranic Arabic 7-Day Challenge with Ustadh Fahim Qazi and start your journey to easily understand Quranic Arabic and deepen your connection with the Quran today.
Imagine Feeling Deeply Connected to the Quran... Anytime, Anywhere!
If you answered yes to one or more of these questions, then you're not alone.
These are all common struggles for Muslims whose first language is not Arabic. While we can read Quran translations, not understanding Quranic Arabic can create a barrier that leaves you feeling disconnected from your worship.
What if you could remove this barrier to become closer to Allah SWT and unlock the door to deeper spirituality?
By joining Quran Academy TV's (QA TV) 7-Day Quranic Arabic Challenge, you'll set the foundations to achieve all this, and more!
how the 7-day quranic arabic challenge can transform your life:
By the end of the 7-day Quranic Arabic Challenge, you will build a solid foundation on a learning journey to: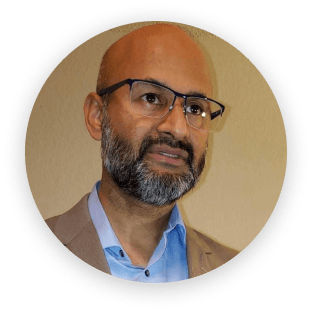 Meet Your Instructor: Ustadh Fahim Qazi
Qazi Fahimuddin has spent over a decade learning with some of the world's leading Islamic scholars in Syria (2002-2012) specializing in Quranic Arabic as well as various branches of Islamic disciplines.
Ustadh Fahim has lectured in Arabic and Islamic studies throughout the USA and Syria. He has authored the two-volume "Easy Introduction to Arabic", the four-volume "Quranic Linguistics" series, and the "Teacher's Guide to Quranic Linguistics".
Ustadh Fahim teaches Quranic Linguistics online and he trains Arabic teachers. He has developed the rigorous Quranic Linguistics Teacher Certification Process that aims to certify Arabic teachers and establish Arabic teaching standards in the West.

His books have been taught privately as well as at educational institutes in the USA, UK, Australia and the Middle East.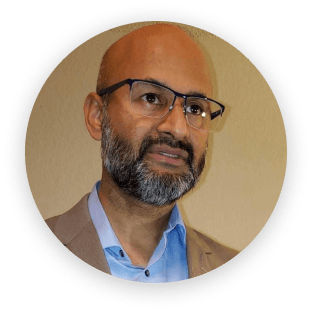 World-Renowned Books Trusted by Arabic Teachers Worldwide
Ustadh Fahim's world-renowned books on learning Arabic and understanding Quranic Linguistics has been used by Arabic teachers in many Islamic institutions around the world, including:

…and many other institutes throughout the USA, Canada, UK, Turkey, Syria, and Yemen.
Take a look at what Arabic scholars, teachers and students have said about learning
from Ustadh Fahim's books.
What Past Students Have said about Learning with QA TV
0 Days : 0 Hours : 0 Minutes
Deepen Your Relationship with the Quran Now
Sign up to get your free Quranic Arabic Mini course